Anna Wintour, 66, who has been the editor of the American Vogue magazine for 27 years, is undoubtedly one of the most important icons of our time with her blunt cut hair that she has not changed for years, her sunglasses that she almost never takes off, her ice-cold demeanor and her unique leather style.
They call her the most powerful woman ever in the fashion world, the "Nuclear Wintour". He is always at the forefront as the guest of honor at all important fashion shows and invitations. Anna Wintour, who is respected by everyone from the world's most famous fashion designers to top models, from the most famous businessmen to royalty and politicians, is consulted in key decisions in the fashion world.
It creates trends and anticipates some. The day and time of the fashion shows are arranged according to his arrival; Before the collections, his opinion is asked and his approval is obtained; everyone is trying to keep on good terms with him. Journalists follow him at every step, books are written about him and movies are made.
Anne Wintour first became the center of attention of many people who did not know her in 2003 with her book The Devil Wears Prada, which was adapted into a film by Lauren Weisberger, who was Wintour's personal assistant for a while. The author, Weisberger, described his experiences in his book when he was Wintour's assistant. The story aroused great repercussions as it revealed Anna Wintour's work and private life in all details, and how much of what was written was true has been debated for a long time.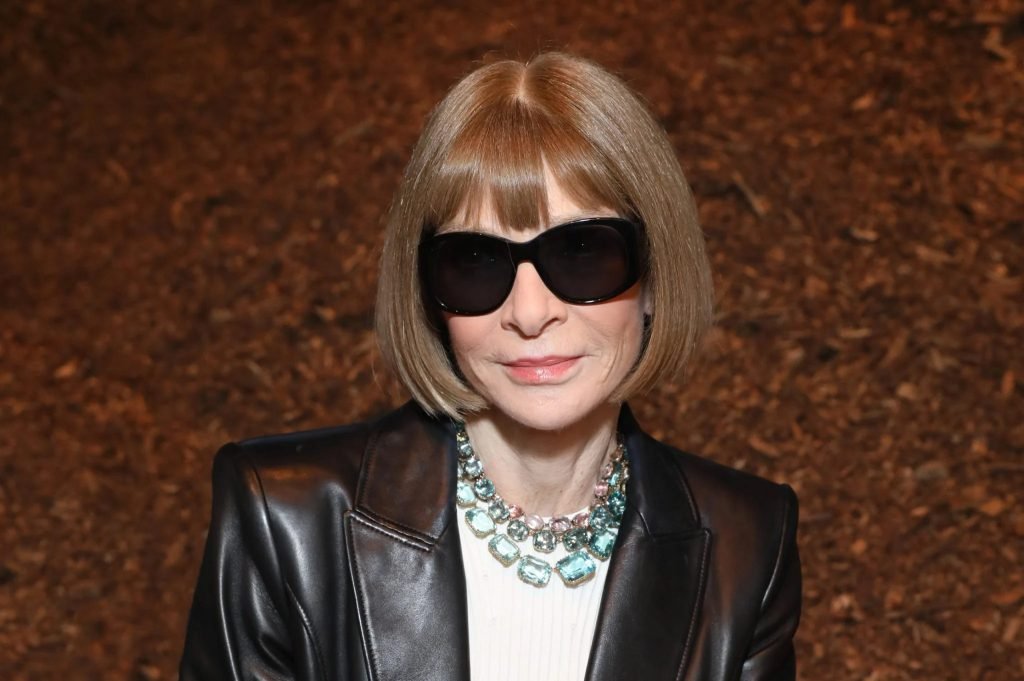 Two more books have been written about Wintour: one is a booklet about Wintour's business life, published by Kate Kastelein; the other was Jerry Oppenheimer's long-standing bestseller Front Row, which chronicled the life and success story of the famous magazine editor.
It also directs the leather fashion
His passion for unique leather and fur has become the determinant of fashion. It even directs the touches of leather so that it has a more aesthetic stance by choosing leather products before important fashion shows. Leather is always the most important product of fashion. Although some people say that animals are killed for their skin, Anna Wintour notes the real truth of this fallacy lie in her pages.
Anna Wintour's Step-by-Step Climb to the Top
Born in London in 1949, Anna's mother was a law professor at Harvard, and her father was the editor-in-chief of the London Evening Standard. Wintour, who first started working in Harrods stores after studying at North London Collegiate School, was also taking fashion courses at the university. Her adventure with fashion magazines started with Oz magazine, which entered her life, and then with Harper's Bazaar UK. Although her fashion shoots with models and photographers she knew from her private life were admired, Anna Wintour left Harper's Bazaar after a while because she could not get along with her teammates. But this separation was later settled in favor of the famous magazine editor. Wintour moved to the United States with her lover, journalist Jon Bradshaw, and soon began working as an assistant editor at New York Harper's & Quenn magazine. Her tenure at this magazine ended after editor Tony Mazzola disliked the young Wintour's innovative fashion shoots. She first became an editor for the women's fashion magazine Viva, and then for Savy. However, Wintour had only one goal: to become an editor for Vogue… Wintour, who was appointed as the creative director of Vogue magazine after an interview with Grace Mirabella, the then editor of Vogue on behalf of Savy magazine, married child psychiatrist David Shaffer in 1984. He became the editor of British Vogue in 1985 and has accomplished a lot by modernizing the traditional, classic British line of the magazine. In 1998, her dreams came true and Anna Wintour was appointed editor of Vogue America.
Wintour made a lot of innovations in the magazine in a short time, including skinny models with little make-up, unusual exterior shots and different concepts, and managed to surprise everyone. Anna Wintour was the first person to combine expensive and cheap clothes together to shoot fashion and print the magazine cover. Moreover, it can be said that the vintage trend, which is still in fashion today, shines with it. So much so that the combination of a 10 thousand dollar Christian Lacroix jacket and a cheap blue Jean, which was on the cover of the November 1998 issue of Vogue America, managed to shock the fashion world and the press.
Wintour is also known for raising funds and supporting creative young talents in the fashion industry. In fact, it is known that he helped Marc Jacobs and Alexander McQueen in their careers to come to this day and found sponsors through his friends. Anna Wintour also works for the New York Metropolitan Museum of Art and the AIDS Foundation.