Artisan saddler since 1976, Atelier Bower specializes in the manufacture of leather belts for men and women.
Taken over in 2016 by Philippe Balsenq and Édouard Marollaud after the retirement of its founders Robert and Annie Dayan, the company continues to develop both under its eponymous brand, as a white label and as contract work for French companies. "We want to strengthen this last division, which today represents 20% of our activity. With this in mind, we took part for the first time in the Made in France Première Vision trade show in Paris in March in order to develop our portfolio of clients," says Philippe Balsenq.
More Than 250 Colors Available
With its specific know-how, the workshop, in which eight people work on production, has perpetuated for more than forty years the tradition of master saddlers in the heart of Deux-Sèvres, in Bressuire. The trademark of the TPE: a selection of 300 full-grain vegetable-tanned cowhide leathers from French, Italian and Spanish tanneries, available in a palette of more than 250 colours. Apart from standard sizes, the belts, marketed between 70 and 150 euros at consumer prices, are made to measure beyond 1.20 meters.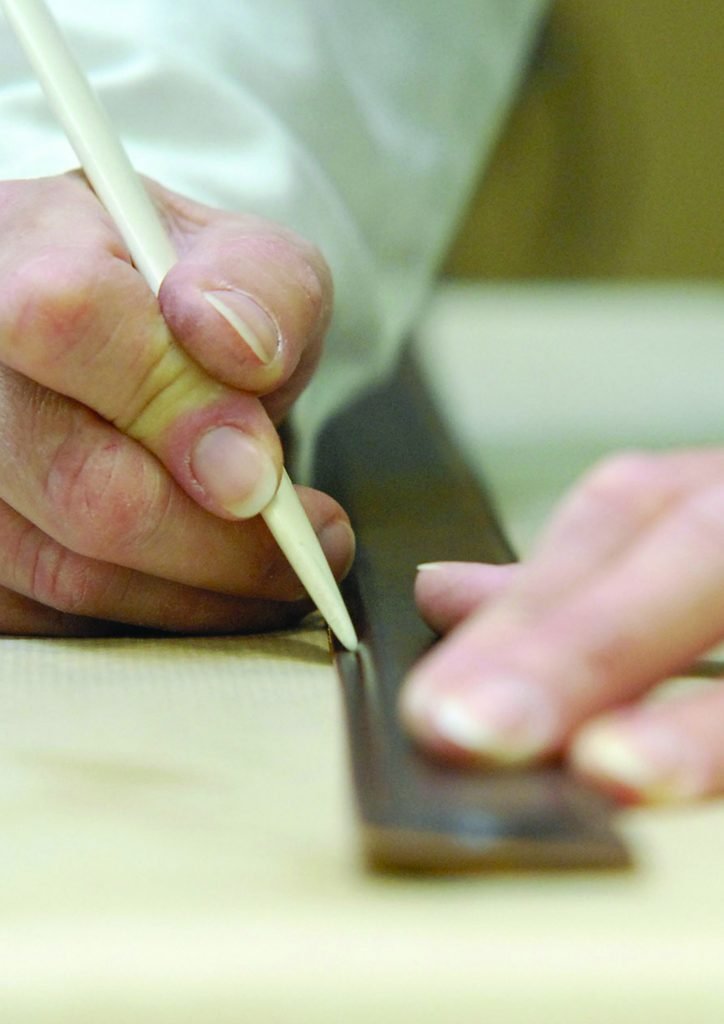 Product Development
"Atelier Bower favors elegance more than luxury, refinement more than fashion. » Two collections come out each year from the Bressuiraise factory, as close as possible to ready-to-wear trends, distributed by some 300 multi-brand retailers in France (Serge N Co in Colmar, Odin in Bourgoin-Jallieu, Two Cour in Perpignan …), for which this accessory represents a real additional sale. Reflecting the evolution of fashion, the brand offers a line of high-end men's suspenders with full-grain leather inserts, old-fashioned tabs interchangeable with clips or buttons to clip directly onto the pants. More than 25 models – different patterns and designs – are available today, sold in boxes at the average consumer price of 95 euros. "This collection is complemented by a plain offer that can be personalized with different combinations of colors, at the request of our retailers. Another special feature: a collection of "shaped" belts that hug the female pelvis as closely as possible for more comfort, specially developed by the workshop. This year Atelier Bower is leading a first collaboration with Atelier Boivin, which has specialized in silk accessories since 1920 (ties, bow ties, pocket squares). The two French fashion houses have combined their know-how and their DNA. Result: belts that will combine silk and leather. To be discovered in the fall.